Astro PVR box
Enjoy PVR service together with HD for RM26.50/month
HD-PVR Service is available for you to enjoy both HD channels and PVR recording function for RM26.50/month.
If you are already using PVR box, you can begin enjoy this offer as you subscribe to this, or
upgrade to PVR now
.
Record your favouries programmes

Busy daily schedules made you missed your favourite programmes? Now you can record it and watch it anytime you like!
With the hard disk space of 500GB, you can record up to 300 of programmes (100 hours HD content or 290 hours SD content).

Control "Live" TV

Besides recording, you can get the full control of your viewing preference as you can pause live TV, rewind, fast forward, or even play in slow motion.
​Pick, watch, instantly, with On Demand

Download and catch up on the latest TV shows and movies, On Demand. Internet connection is required.

Click here to know more

.

Schedule Recording

You can remote record of your favourite programmes, and even schedule to record entire series by using Astro View Mobile app.
HD+PVR service are already bundled in any Value Packs, Super Packs and Super Pack Plus.
​T
he monthly fee for any Super Pack or Super Pack Plus remains the same if you are using
HD box, and you choose not to upgrade to PVR box upon subscribing to Super Pack. However, you can choose to upgrade to PVR box anytime you wish.
---
PVR Installation Fees
---
How Astro PVR works?
You can pause live TV anytime you like, and play it when you feel like continue to watch again. However still, y

ou are not able to fast-forward live TV channels, unless you have rewind it or you playback your recorded programmes.


Slow motion playback is possible by pressing "pause" button on your Astro remote control, then press the "Fast Forward" button and you control the slow motion speed by 1/16, 1/8, 1/4, 1/2. You can press "Play" to return normal playback speed.


After you keep on rewinding/pausing/fast-forwarding the live TV channels, and if you would like to watch the TV channel back to Live, press Stop.


Your recorded programmes also records multiple audio and subtitle language.
​​

If you've scheduled a programme recording using Series Link, make sure your PVR box is powered on (standby mode also possible) during your scheduled programme record time. If your Astro PVR box is powered off, it will search and record your missed programme on other time slots (repeats) whenever available. Read more here.


Recorded programmes on your Astro PVR box

is only watchable on your PVR box, and it is

not transferrable to storage devices, computer or anywhere else.



If you happen to replace a new Astro PVR box due to whatever reasons (software issues, damaged due to lightning, etc.), you are not able to transfer all your recorded programmes from your existing PVR box to a new PVR box.
---
Upon successful upgrade to Astro B.yond PVR, you will have to commit to 24 months contract for PVR box.
---
Interested on Astro PVR?
---
Powered by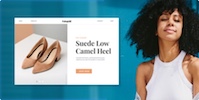 Create your own unique website with customizable templates.