EPG Firmware Update 3
---
When you first boot up your Astro decoder, or pressed the Home button, you'll see this:
The option "education", "HD" sport", "movies", "entertainment" and many others,
are only available if you are highlighted the "TV Guide" option.
These options enables you to filter the TV Guide programme schedules based on channel genre at ease.
---
Now you can search your programme's schedule timings easily
Here's the 7 day schedule timings for the programme you are looking for.
The list is sorted as Time for each channel.
By pressing OK to the timing you preferred:
You can set a programme reminder by pressing "Set a Reminder".
If you're PVR user, you can also schedule to record the programme during that time you selected by pressing "Record".
---
---
Minor improvements/changes over the previous software
1) Smooth scrolling effect on channel banner was present since first EPG update, but second update is disabled.
But this third update is back again.
Since the first released EPG firmware (with multilingual support), the channel banner (when you press OK and you see the current and next programme name and timings) has
a smooth scrolling effect when you press right/left arrow.
In the second update, smooth scrolling effect was removed. But this third update, the smooth scrolling effect is back again.
2) If you power off your Astro decoder in the proper way, the next time you boot your Astro decoder, it will navigate to the last channel you've watch before you power off the Astro decoder. But if you power off the decoder without putting your decoder into standby mode (also known as powering off the decoder at the improper way), the next time you boot your Astro decoder, it will navigate to the first channel of the channel list, which is
TV1 (ch101)
.
---
Unsolve bug:
1) Anything involve in interactive functions like interactive channels like Astro First, Best and Self Service (ch200) as well as Red button are still taking long time to load and no improvement was done.
2) Volume bar won't appear if red button is present on that channel. Despite this, you are still able to adjust the volume if you press vol- or vol+ on your Astro remote. If you really want to see the volume bar, press "ok" button to appear channel banner, then press vol- or vol+ button for the volume bar to appear.
Missing features/function:
1) Unable to see programme schedule individually for that particular channel in one page. This was once made possible before the multilingual EPG update on Astro B.yond, but this feature was removed since the EPG update.
Example: Open the TV Guide, press left to highlight the channel name/number instead of programme name, and then press OK, you are now able to see the programme schedule for that particular channel in one page. However this functionality is no longer possible after the EPG update.
​2)
If you turn off decoder improperly, the next time you boot your Astro decoder, it will navigate to the first channel of the channel list, which is TV1 (ch101) instead of the last channel you watch before you power it off.
---
More into technical and advanced settings...
---
Now you're able to see the satellite transponder frequency of the channel you're watching, as well as the polarization (satellite parameters).
By referring to the frequency, you are able to determine which satellite you're receiving for the channel you are watching as well. Astro is currently using Measat 3, Measat 3a and Measat 3b to deliver its TV service to customers.
---
Satellite Entry Point
What's the weird thing in this update is, the transponder frequency for Measat 3b was seems to replaced by "FUTURE". It seems that Astro wants to hide that information at the moment for a reason.
---
The beeping sound indicating the satellite signal is locked has been removed. As far as I know, this is the first time Astro removing this beeping sound from their firmware, ever since the legacy Astro decoder (the blue UI).
Powered by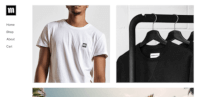 Create your own unique website with customizable templates.